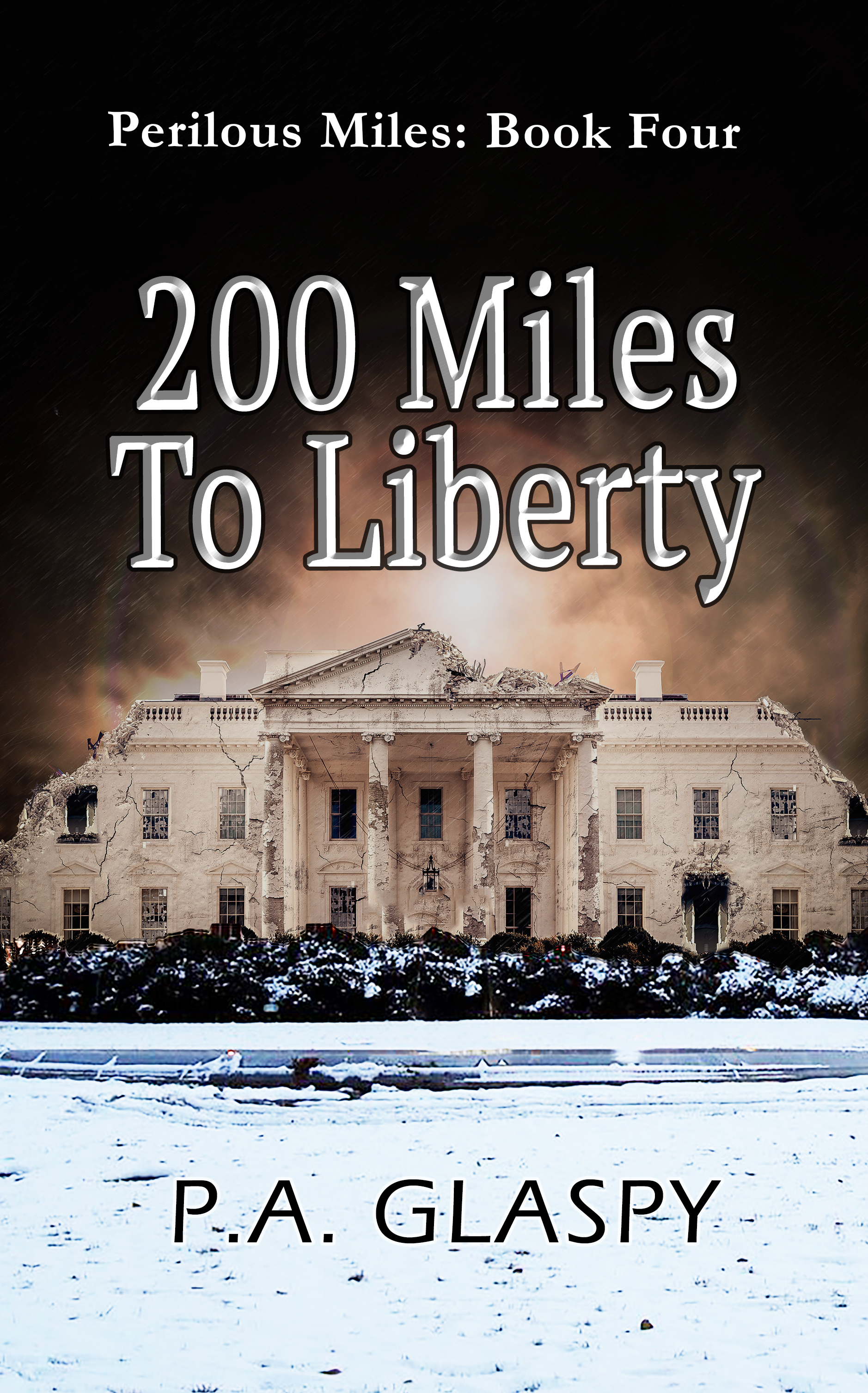 200 Miles To Liberty is Live!
FINALLY! This baby is done! I'm going to make this short but sweet as I'm working on the paperback right now. I just pushed the launch button this morning and it's already live. Fastest launch ever! Grab your copy here:
Thank you all for patiently sticking with me while I worked through writer's block and life. I hope you enjoy the next installment in the Perilous Miles series.
If you've missed any of my previous works, all the book links are below. Feel free to share this email with anyone you think might want a good book to read. If you haven't left a review on any of them, please take a minute to do that. Reviews really help with sales.
Powerless World Series
Before the Power was Gone
When the Power is Gone
When the Peace is Gone
When the Pain is Gone
Perilous Miles Series
300 Miles
15 Miles from Home
Another 20 Miles
Thank you for your support! You guys rock!
Copyright © 2019 P.A. Glaspy, Author, All rights reserved.