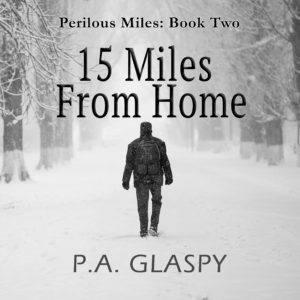 Audio, Can Coolers and More
In case you didn't know (and I think there's quite a few of you who don't), 15 Miles from Home is live on Audible! For my audio loving friends, if you haven't grabbed it yet, get it now!
We had a great push to get to 1,000 likes on the Facebook page. The new goal is to get to 1,500 and you can help. There are a lot more people on this list than likes on the page, so please help an old gal out and like the author page. You can get there from this link: P.A. Glaspy's Facebook Page When I get to 1,500 likes, I'll do some giveaways for signed books, ebooks, and these can coolers. It's summer – everybody can use a koozie to keep their beverages cold, right?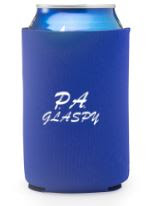 As usual, I end by asking/begging for reviews. All the book links are below. If you haven't left a review on any of them, please take a minute to do that. Reviews really help with sales and give indie authors some juice to compete with the big boys and girls.
Powerless World Series
Before the Power was Gone
When the Power is Gone
When the Peace is Gone
When the Pain is Gone
Perilous Miles Series
300 Miles
15 Miles from Home
Another 20 Miles
Feel free to share this email with anyone you think might want a good book to read this summer. Thank you for your support. Stay cool, gang!
Copyright © 2018 P.A. Glaspy, Author, All rights reserved.