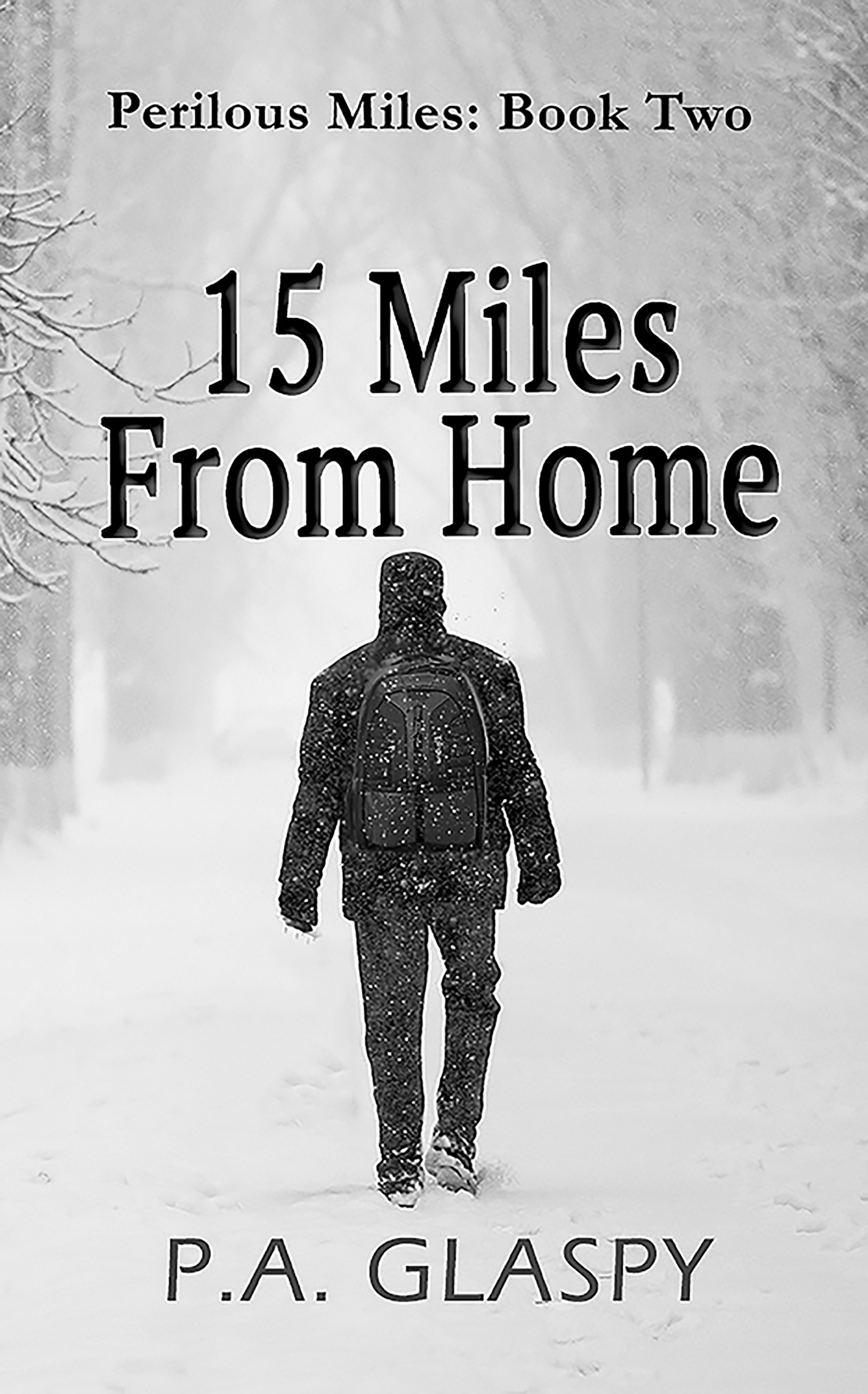 15 Miles From Home is Live!
I beat my deadline – YAY! Book 2 in the Perilous Miles series is done. You can download your copy here: 15 Miles From Home
The ART members raved about it so I hope you all enjoy it. Please, please, please leave a review when you finish it. If you're on the Advanced Reader Team, please leave a review now. Paperback will be up in the next few days, audio is started. Let me know what you think of it!
Five Day Freebie!
To celebrate the launch of 15 Miles From Home, I am running a promo on Book 1, 300 Miles. It will be free March 10th through March 14th. If you read it through KU, this is your chance to get a copy for free to keep. You can get it here: 300 Miles
I'm looking at 60 to 90 days for Book 3, Another 20 Miles, to be completed. I'm also hoping to be able to start on my part of the three author trilogy I'm part of in the next few weeks. Devon C Ford wrote the first one and it's really good. You can get it here: The Fall
Thank you all so much for your encouragement and excitement over this series. I think it's going to be even better than the first series, which you can still purchase or leave a review on. See what I did there? 🙂 Those links are below.
Before the Power was Gone
When the Power is Gone
When the Peace is Gone
When the Pain is Gone
Copyright © 2018 P.A. Glaspy, Author, All rights reserved.